Construction material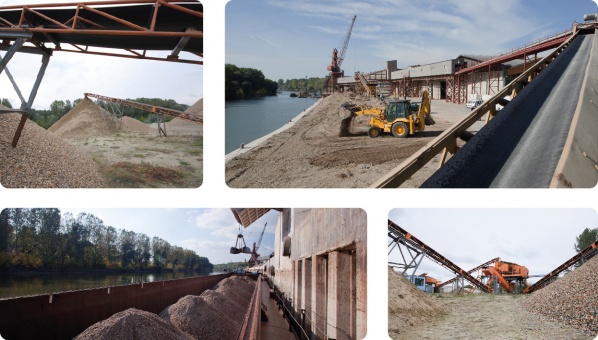 Besides providing port services, Port Bačka Palanka has developed an additional activity – the production and sale of construction material. The company offers the following:
SAND
NATURAL GRAVEL
SEPARATED GRAVEL – attested separated gravel of exceptional quality produced in the following fractions:
- FRACTION I ( 0-4 mm)
- FRACTION II (4-8 mm)
- FRACTION III (8-16 mm)
- FRACTION IV (>16 mm)
CONCRETE – Production of ready-mixed concrete of standard brands, as well as concrete made to customer and builders' requirements, is done through Wiggert production lines with the capacity of 16m²/h and two mixers with the capacity of 8m² and 6m². The computer system doses all the components of the concrete mixture following a preset formula designed to obtain the designed mark of the concrete, which is supplied fresh to the building site.