Claudio Scarrozza appointed the new Chief Executive Officer of Victoria Group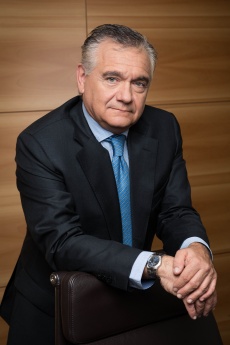 Victoria Group's Supervisory Board appointed Mr. Claudio Scarrozza as the new Chief Executive Officer of the company.
Mr. Scarrozza brings with him a wealth of unique and relevant sectorial, managerial and geographic expertise, which has been accumulated in his impressive career – spanning several decades in top management positions, at some of the world's leading multinational agricultural companies – encompassing operations, processing and trading of agricultural commodities.
Before joining Victoria Group's management team, for the past 7 years Mr. Scarrozza was the CEO of CHS Europe and Senior Vice President of the CHS Inc. (a Fortune 100 company, with annual turnover of US$ 45 billion). He established and developed the company's business in Western and Central Europe, Africa, Middle East as well as former Soviet Union countries. During this period he also realized several major acquisitions that expanded and diversified CHS's footprint and significantly enhanced the company's operations and profitability in this region.
Prior to that, Mr. Scarrozza was the CEO EMEA of Louis Dreyfus Commodity, a major global trader and processor of agricultural goods. His rich experience in the oilseeds sector was initially gained at Cereol, where he worked as Commercial Director, and later on as Director for Eastern Europe.
We are confident that the expertise of Claudio Scarrozza in agribusiness and his professional experience in managing multinational business systems will contribute to the further growth of the company and its business success in the future.